When Tesla declared during its last earnings report that it was considering entering the insurance business (because that's clearly a natural pivot to making electric cars and batteries), some people were amazed, others weren't. Supporters of the company, clinging to Elon Musk's every desperate business model pivot, applauded the idea. "Great way to diversify, Elon," they probably thought. Skeptics and well, pretty much anyone else – were critical of the idea, such as the Oracle From Omaha himself, Warren Buffett.
Buffett said at Berkshire's annual meeting that Tesla will struggle if it goes into the insurance business, a field where Buffett just happens to be a bit of an expert, based on CNBC. Musk has been called out in the past (see here and here and here) by specialists in fields of study that he claims to know but does not, and it is happening yet again.
Buffett said: "It's not a simple business. The success of the auto companies is probably as likely as the success of the insurance companies getting into the auto business. "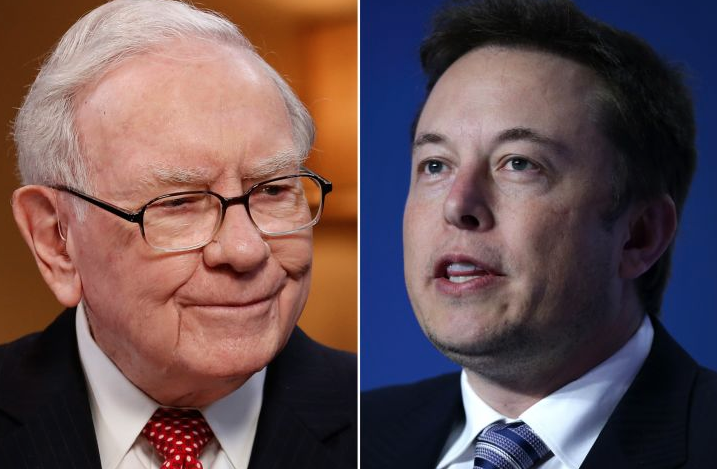 As a reminder, Musk told analysts last month that Tesla will be launching an insurance product in May. He claimed that his firm has direct knowledge of a person's risk profile"based on the car" that gives it an"information arbitrage" opportunity. Because, you know,"traditional" non-disruptive auto insurance actuaries do not take into consideration what sort of car you drive. Warren Buffett — again, a expert in the insurance industry — called Musk on that bulls*it.
"I'd bet against any company in the auto business…" Buffett also commented.
About 1/3 of Berkshire Hathaway's business is in insurance, including Geico, whose value has risen more than $50 billion since Berkshire acquired it.
And in terms of Tesla getting its insurance product off the ground, PlainSite tweeted out that the company has had the name "Tesla Insurance Services" registered since 2017. In accordance with PlainSite, they have 1 registered agent working out of San Francisco. This compares to Geico, who has 499 representatives whose names only begin with the letters A, B and C.
It has one (1) endorsed agent who works out of a shared office in San Francisco.
— PlainSite (@PlainSite) April 24, 2019
On the other hand, insurance is a great business for playing with bookkeeping tricks and collecting cash – two items Tesla has been honing its experience in.
Buy Tickets for every event – Sports, Concerts, Festivals and more buy tickets